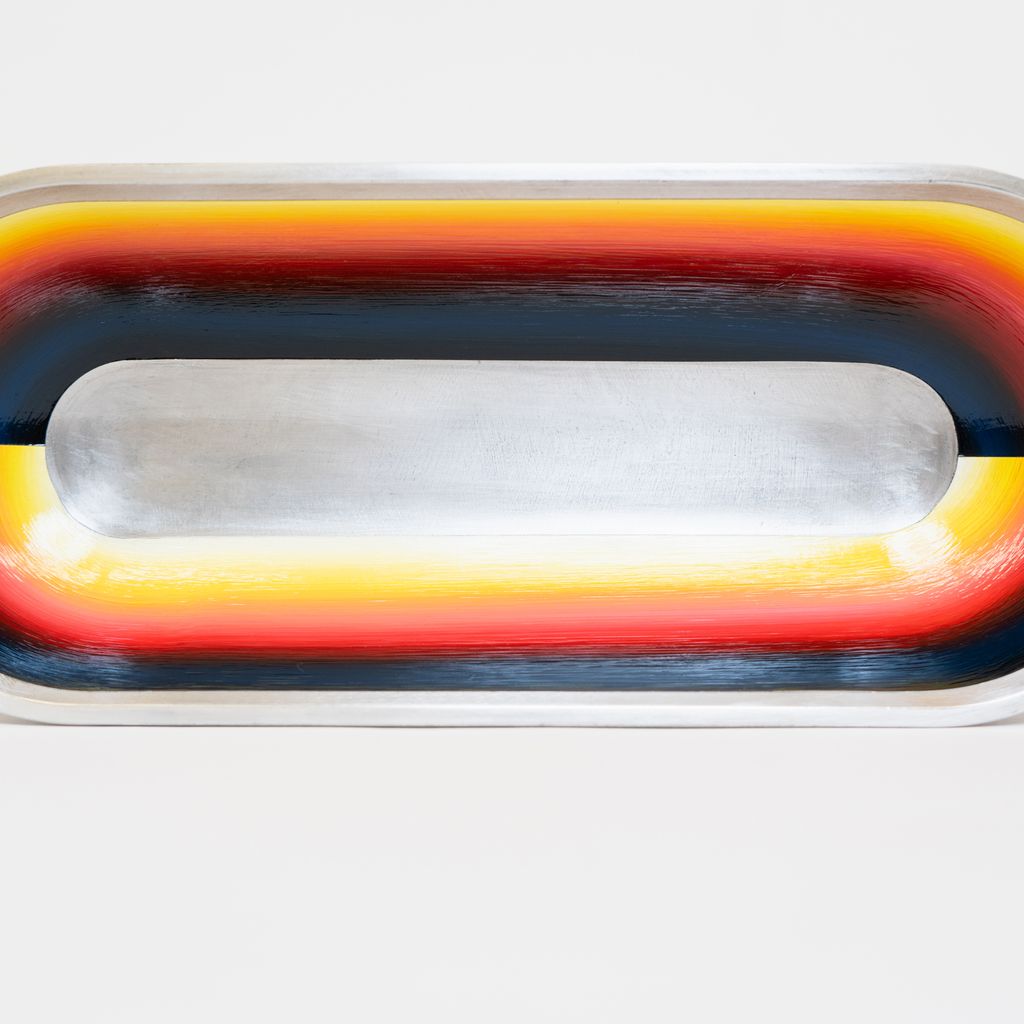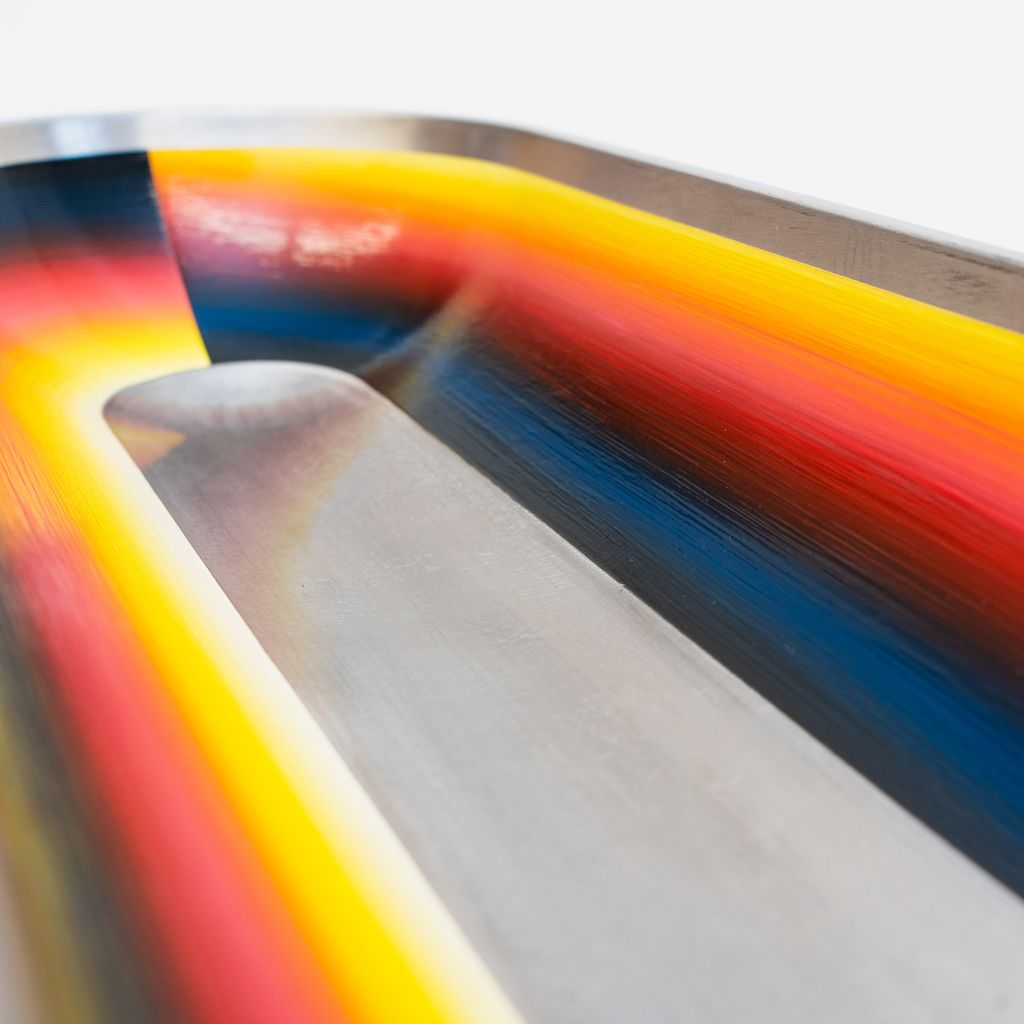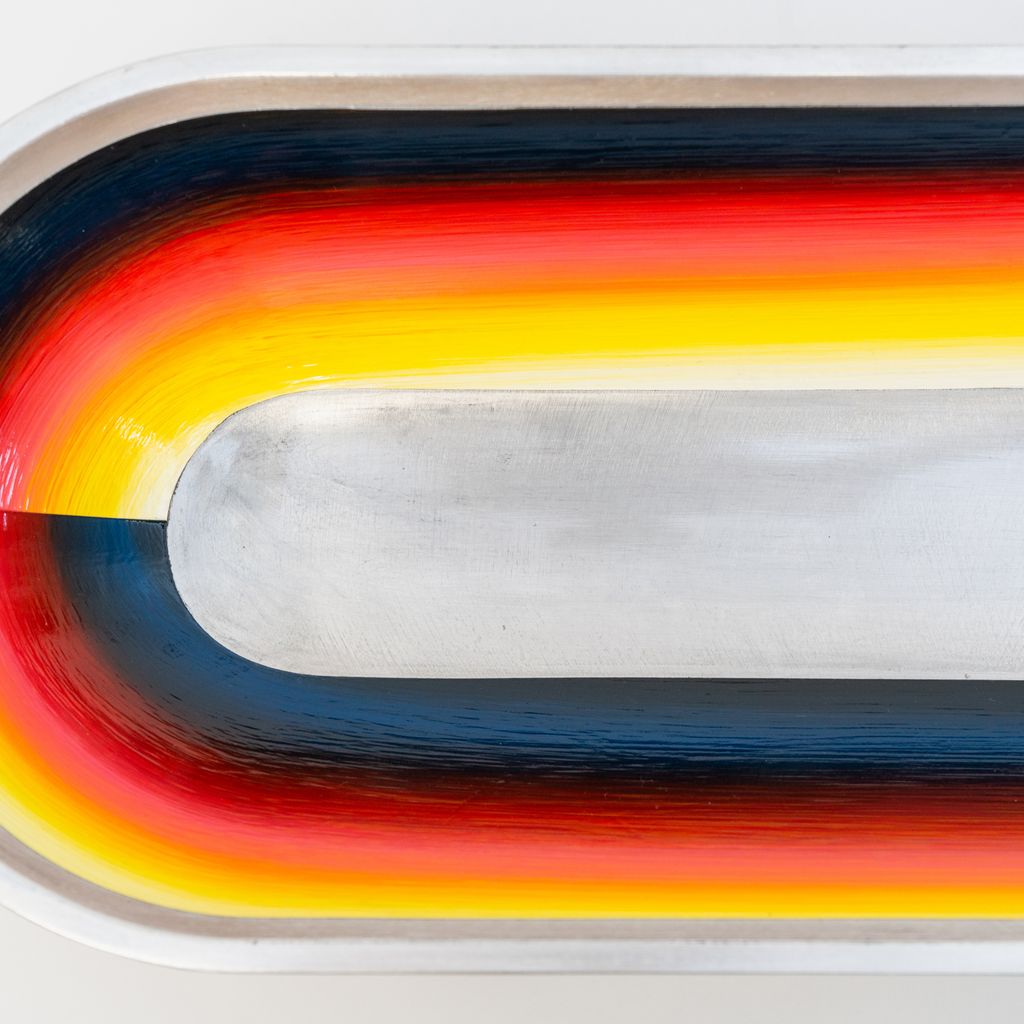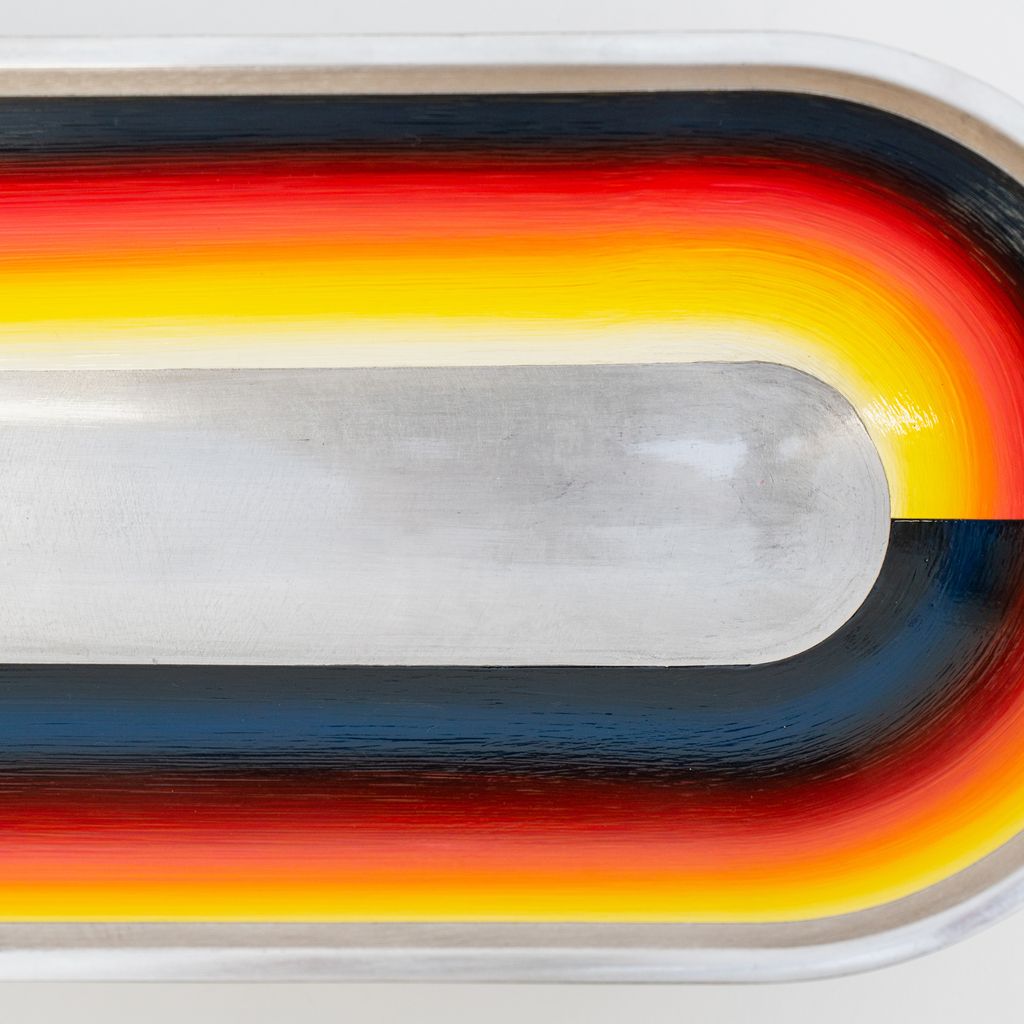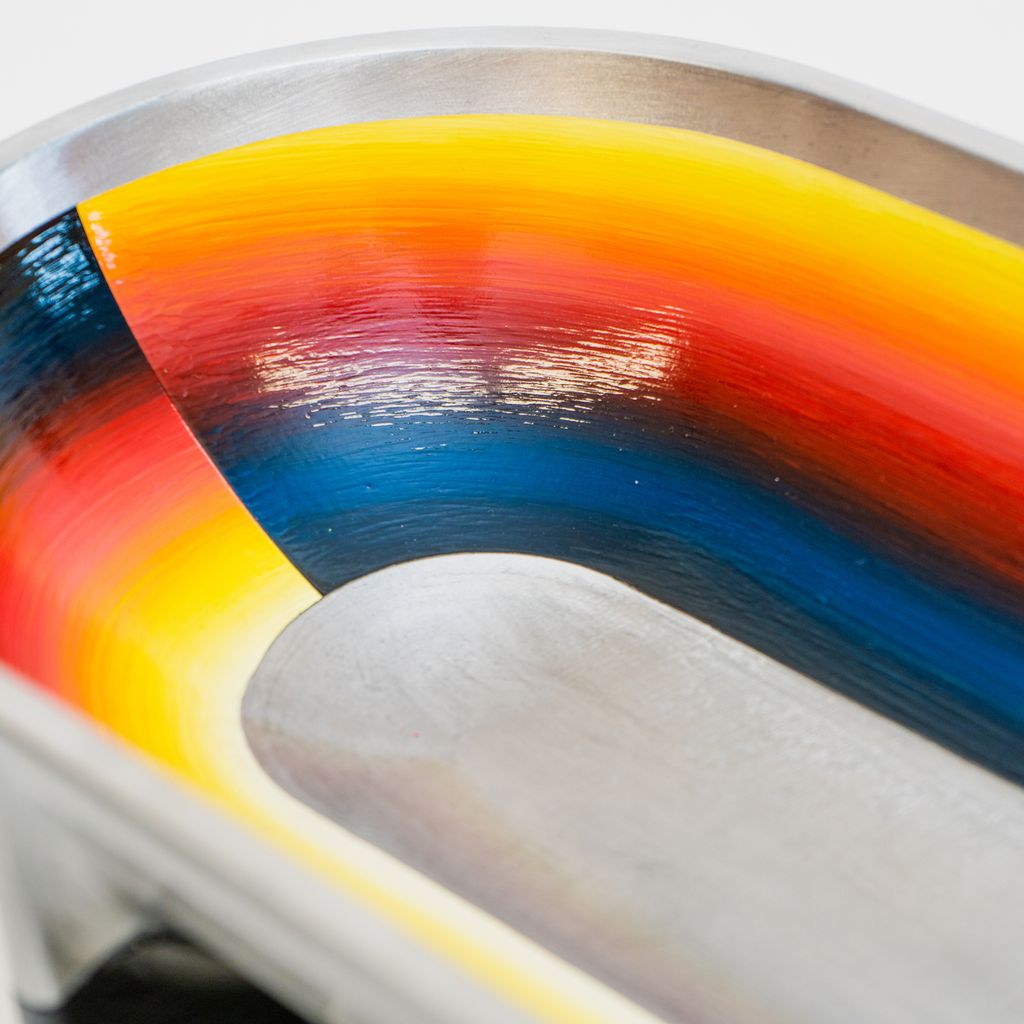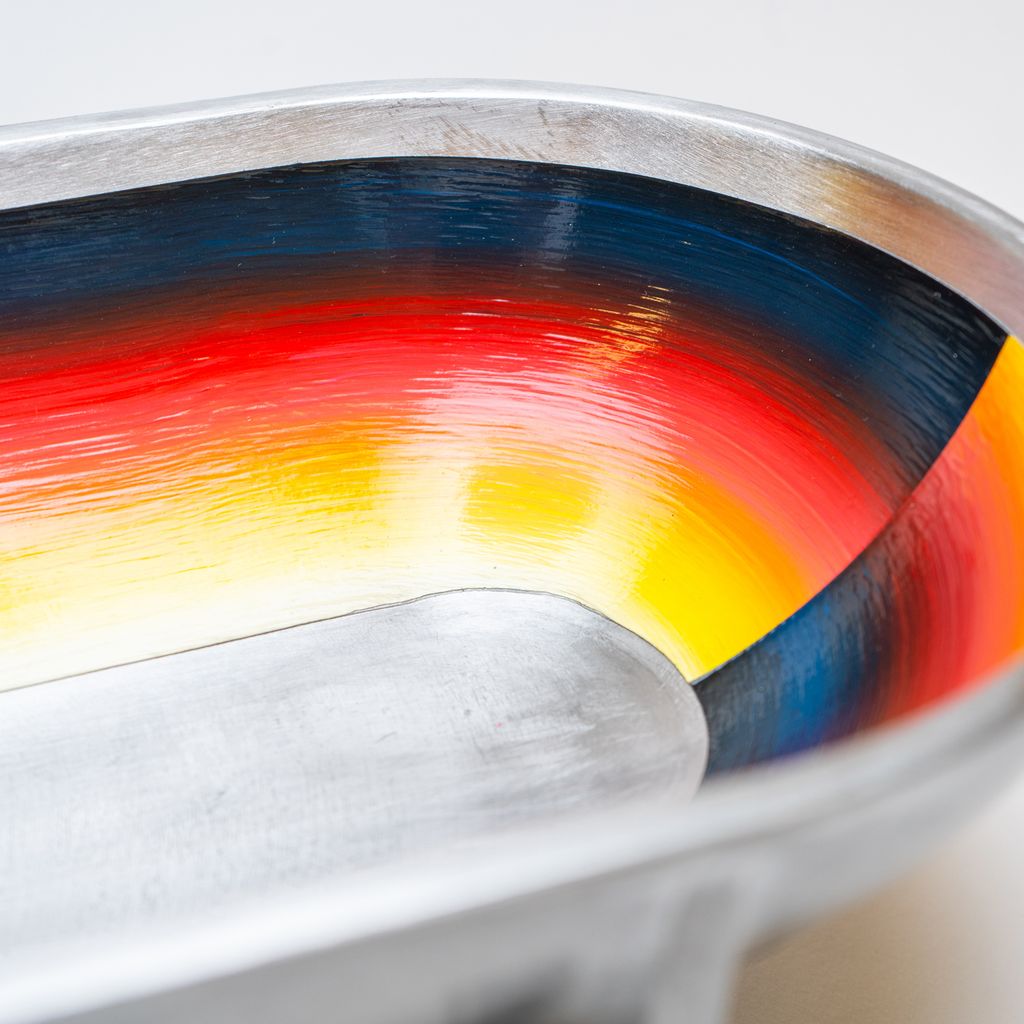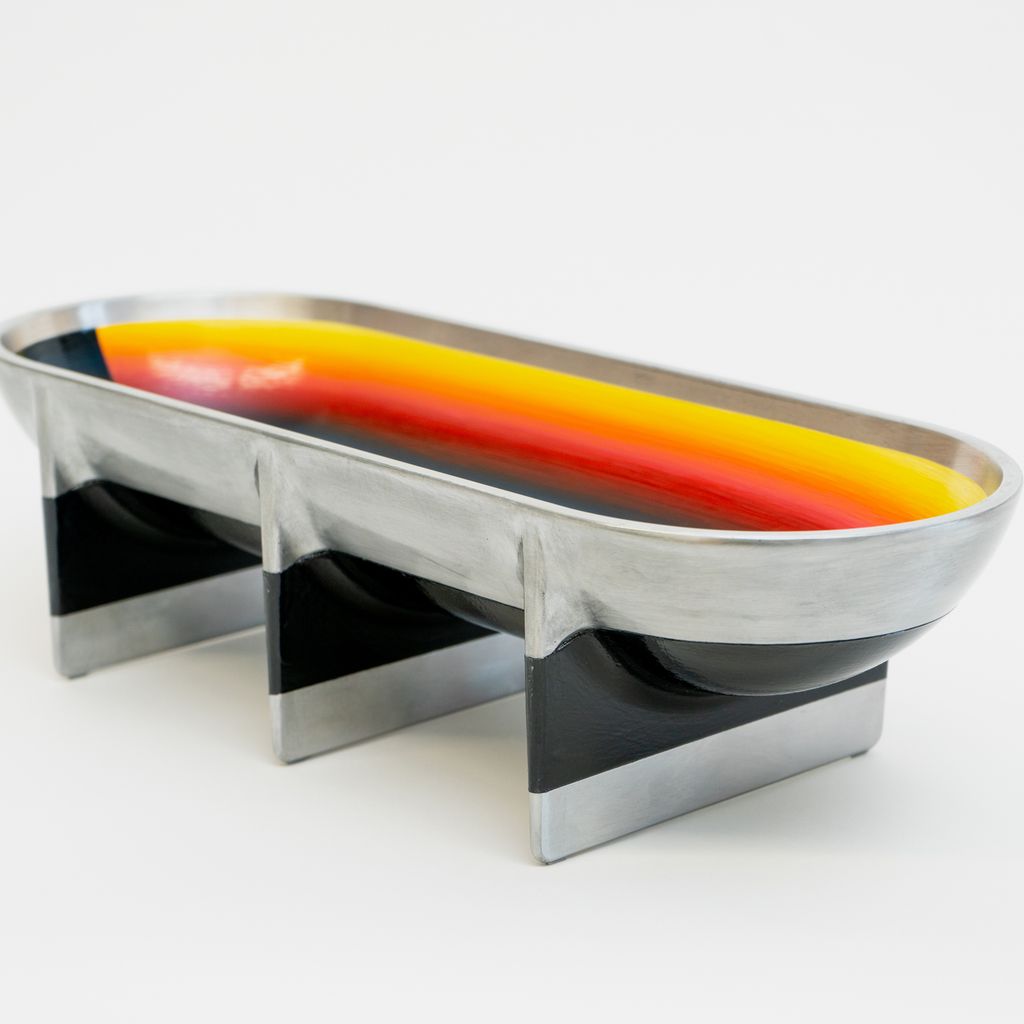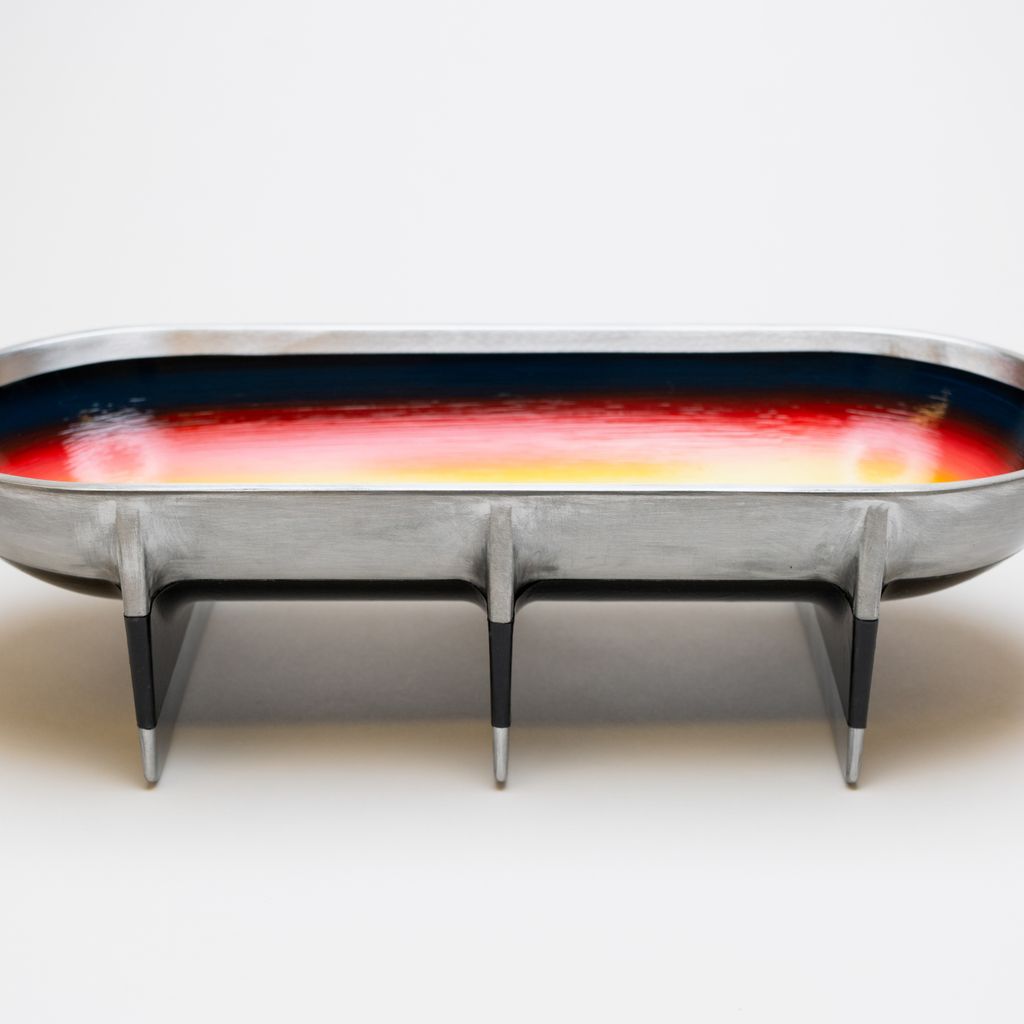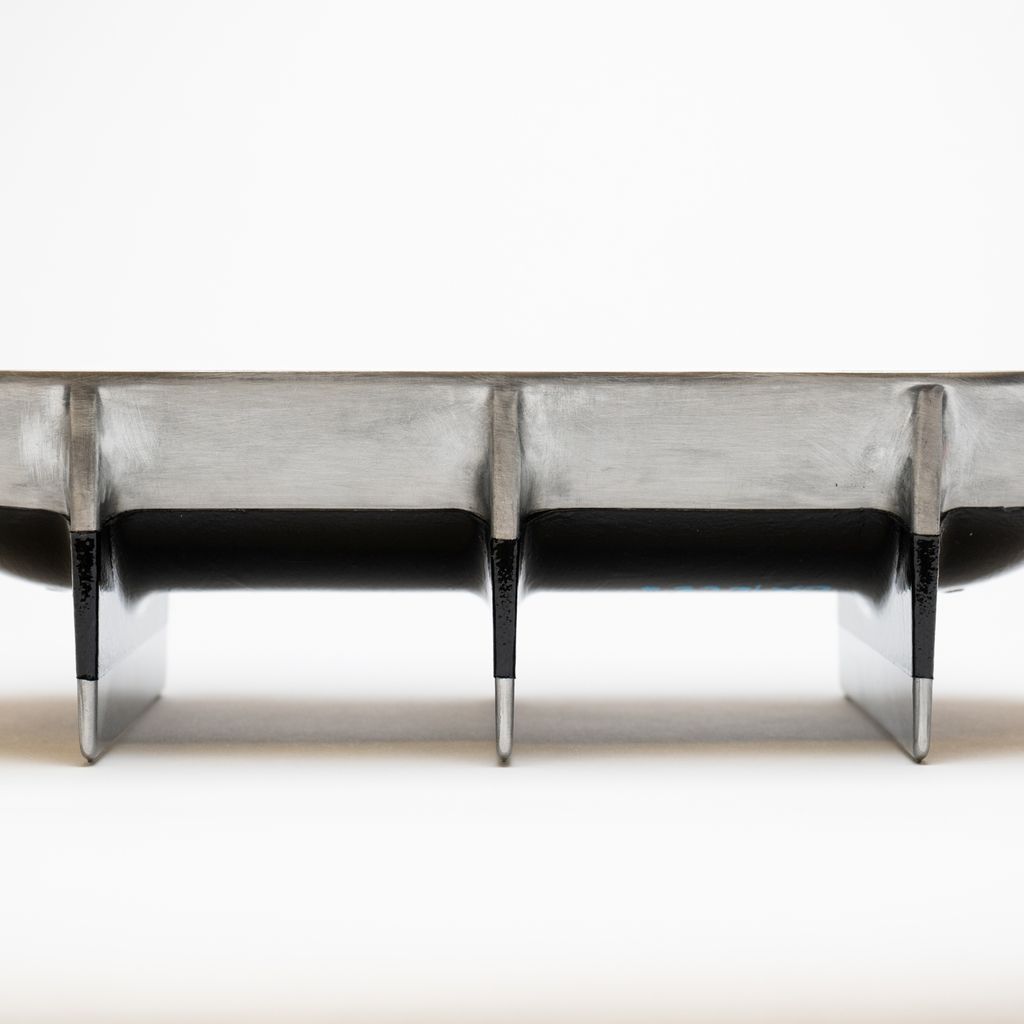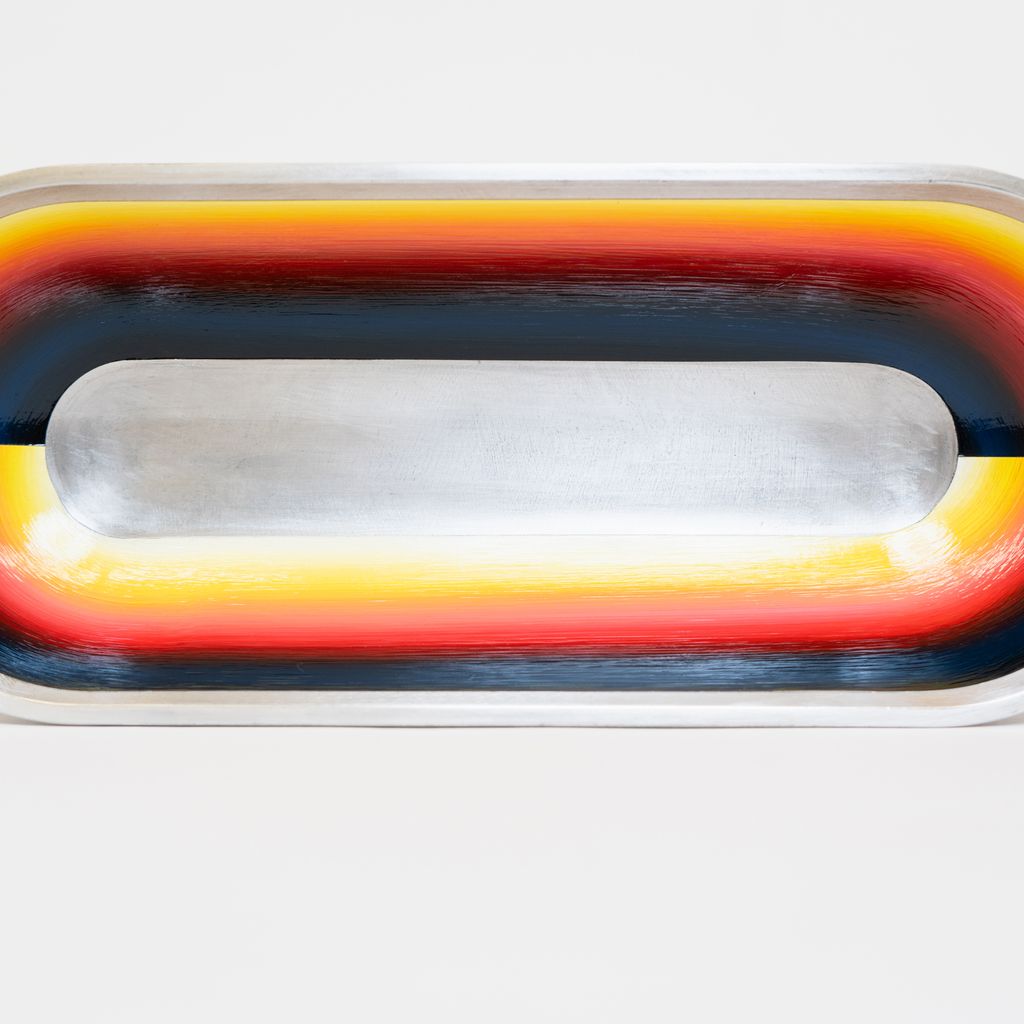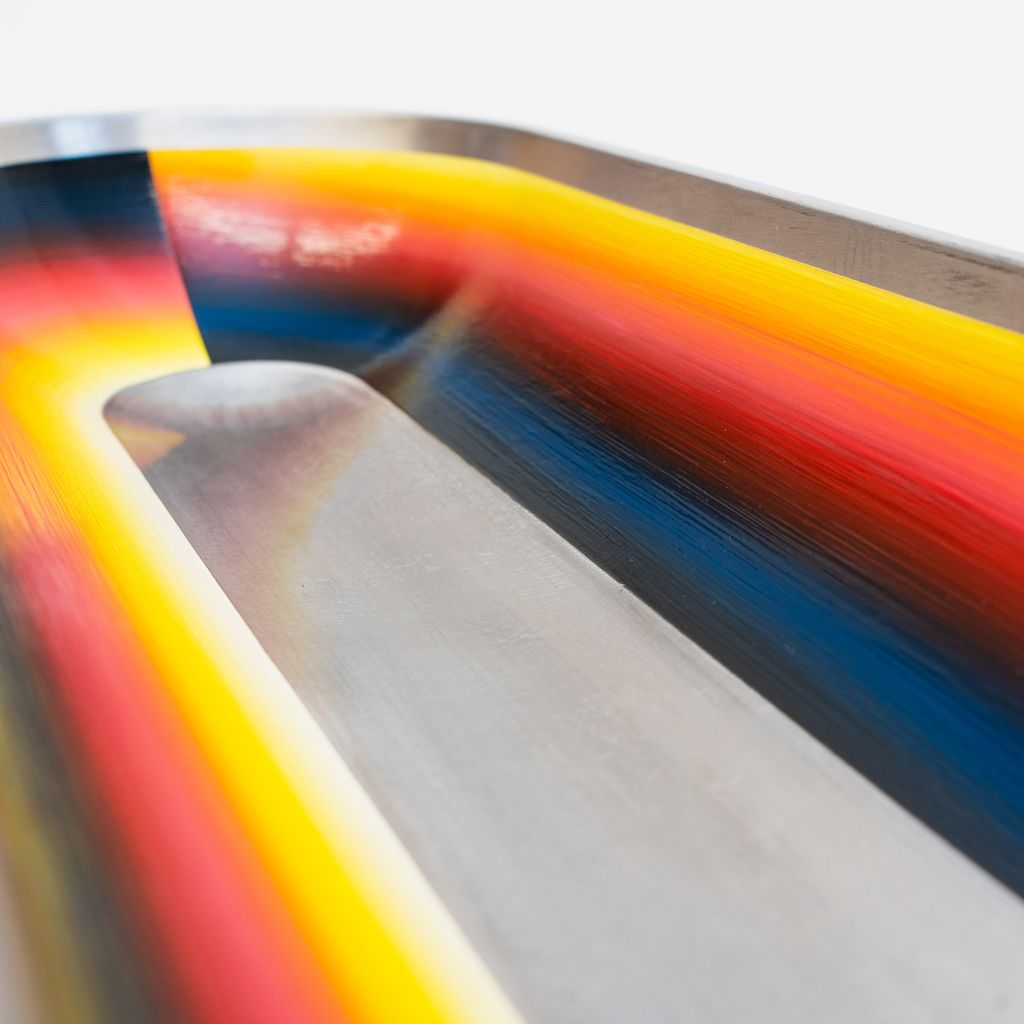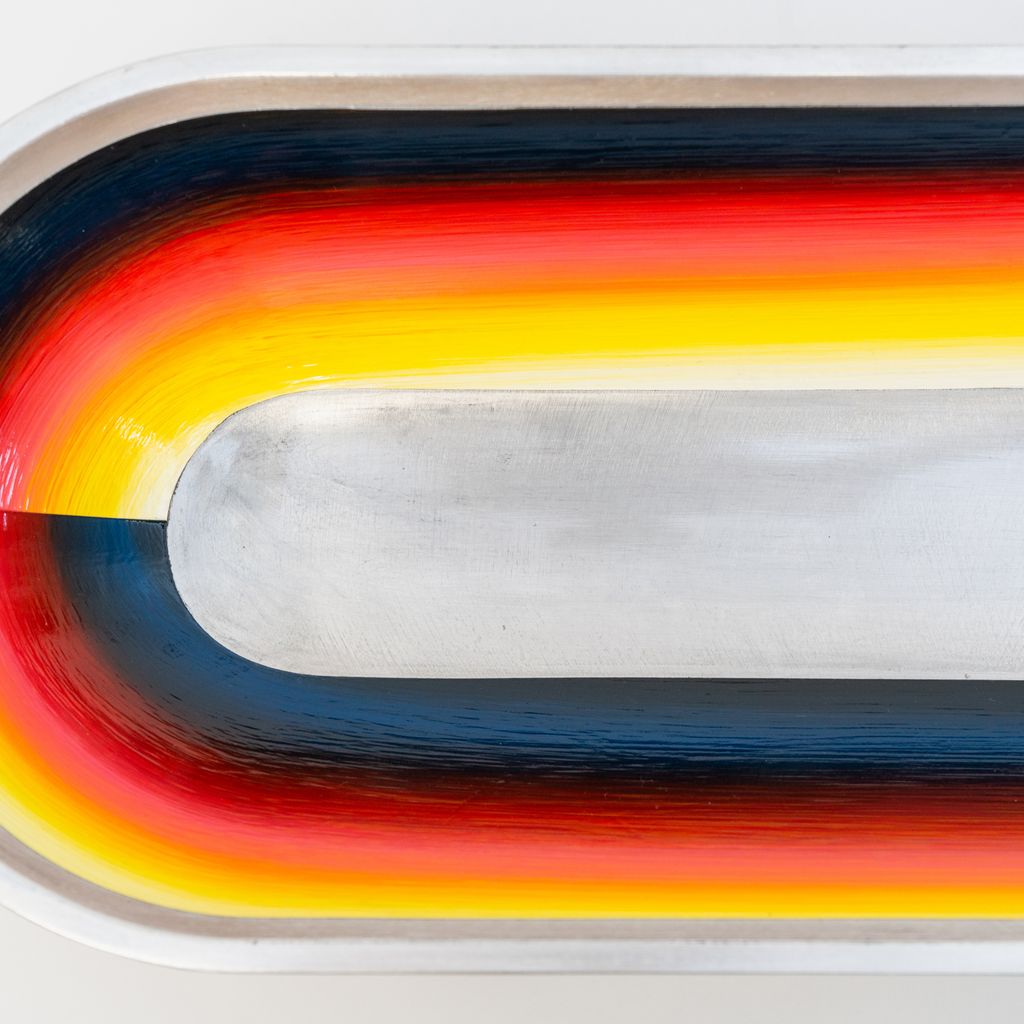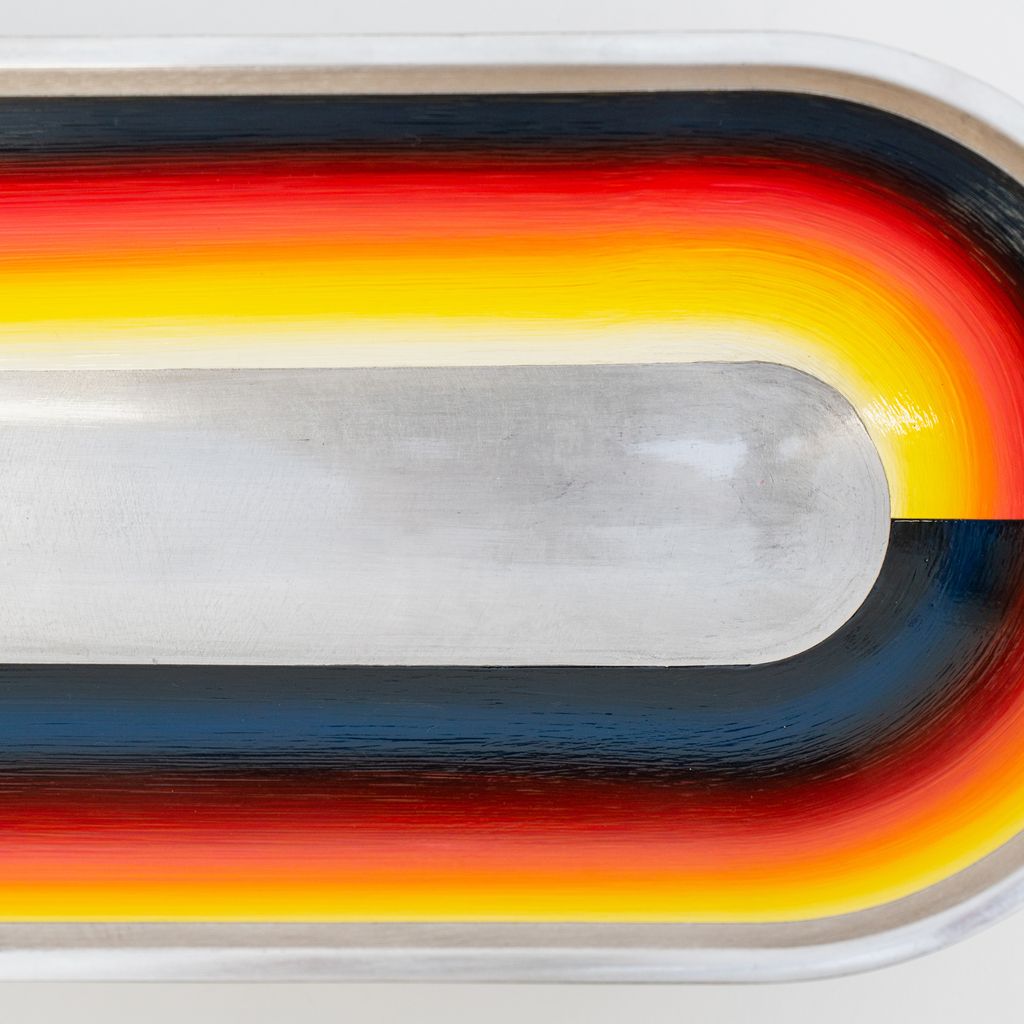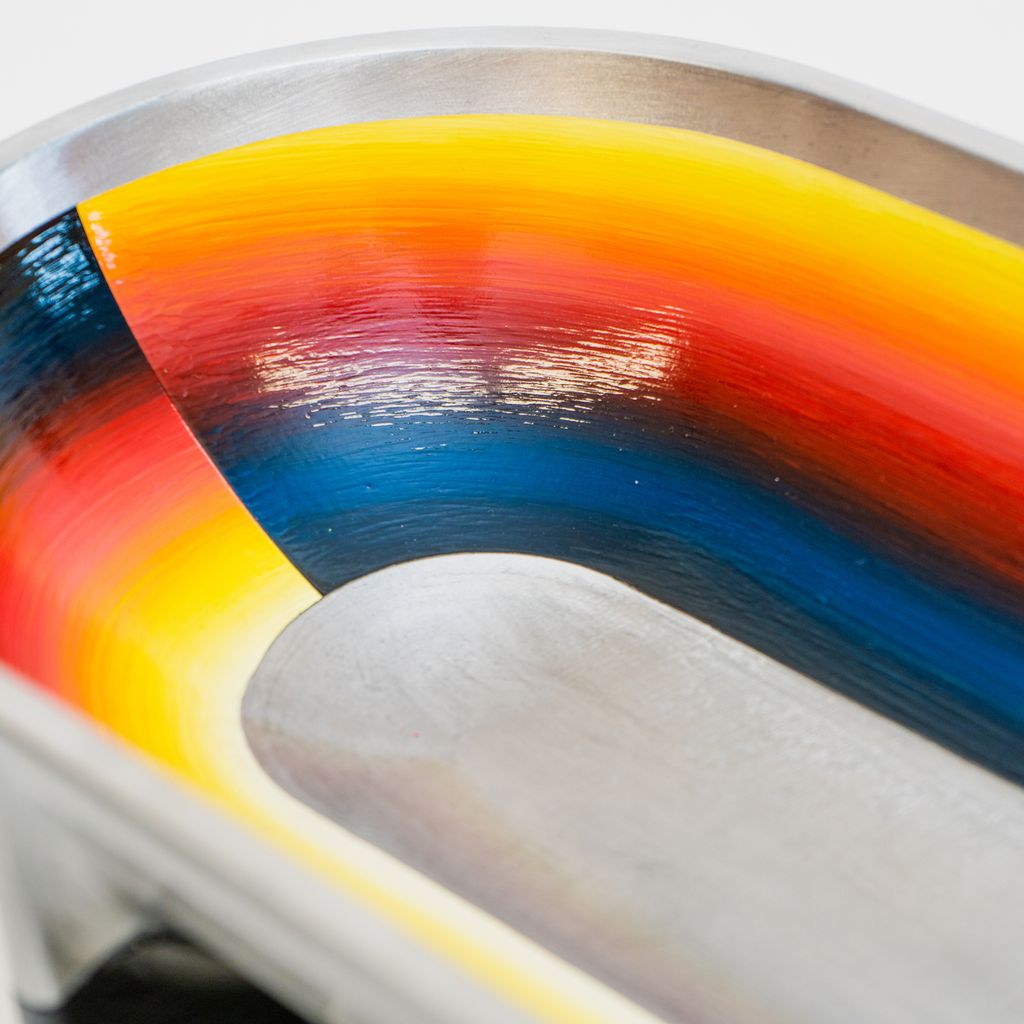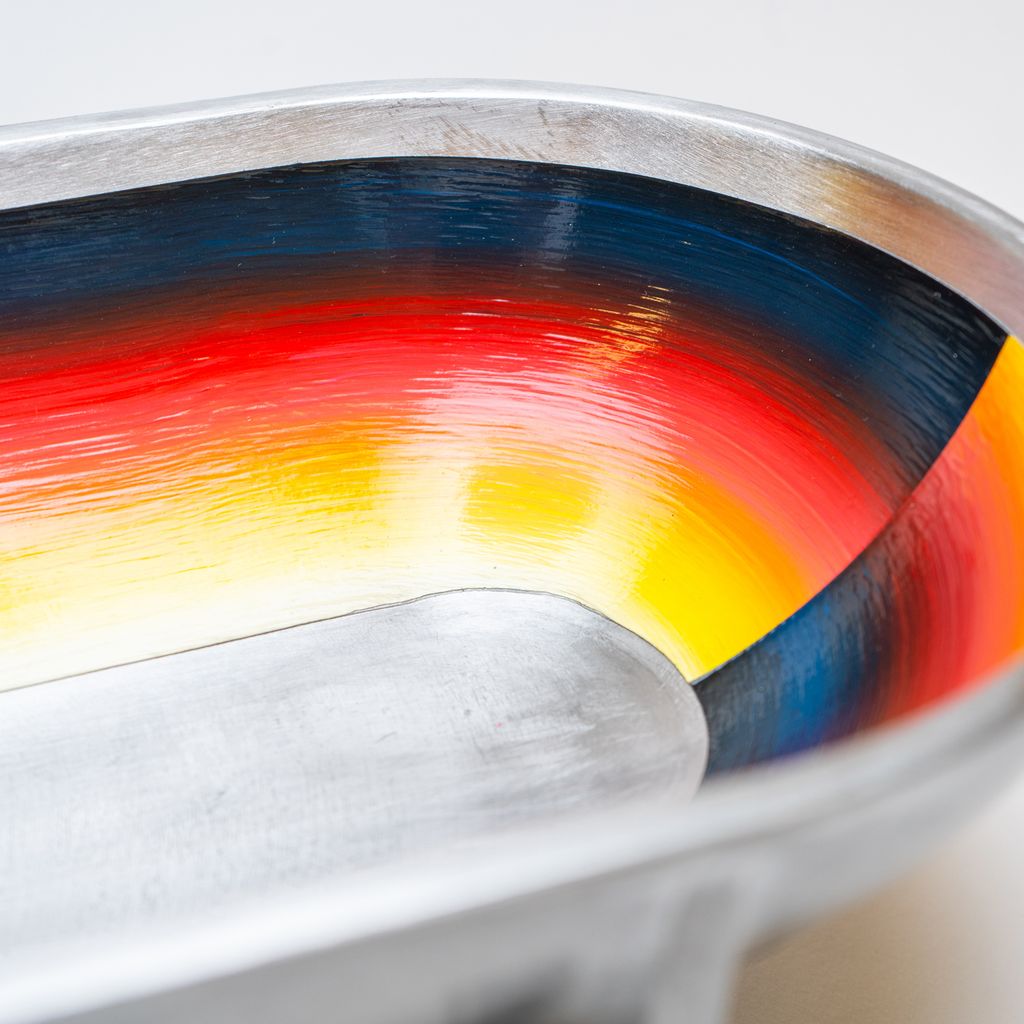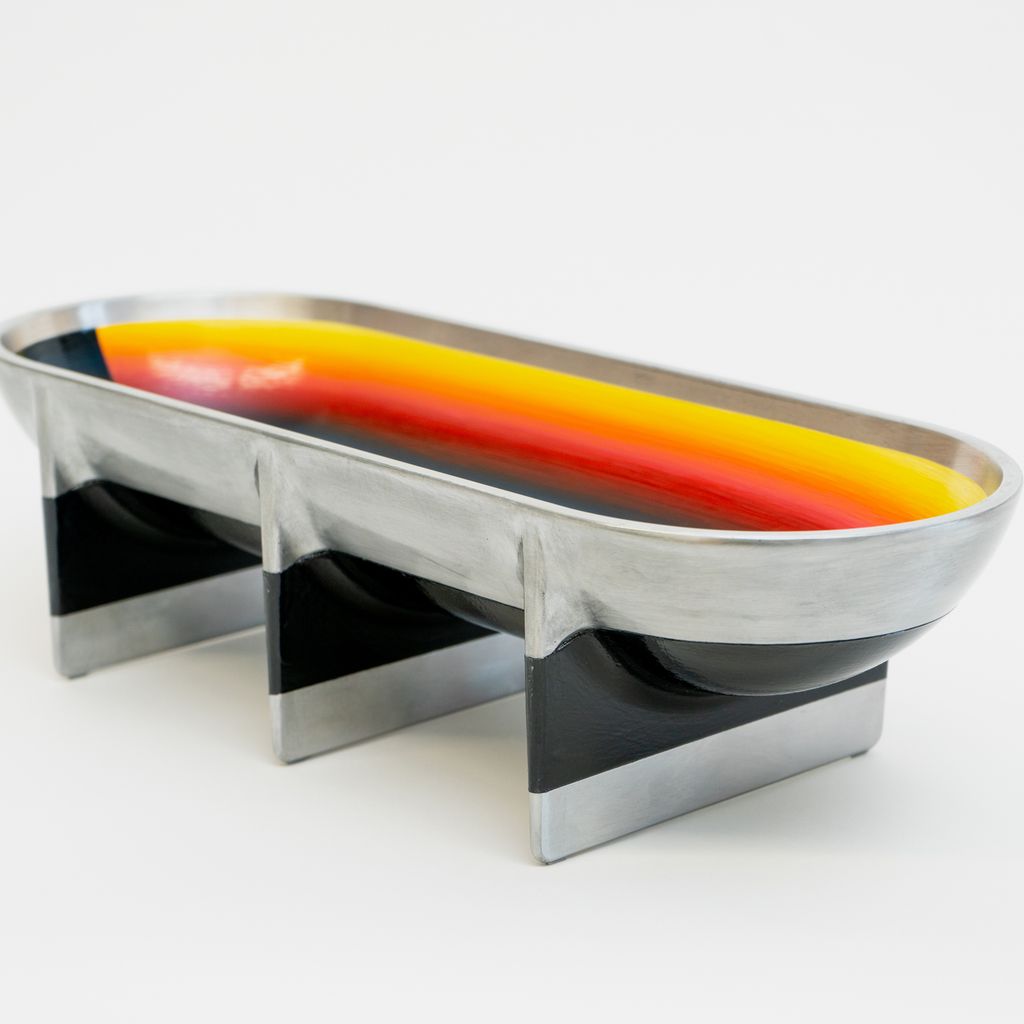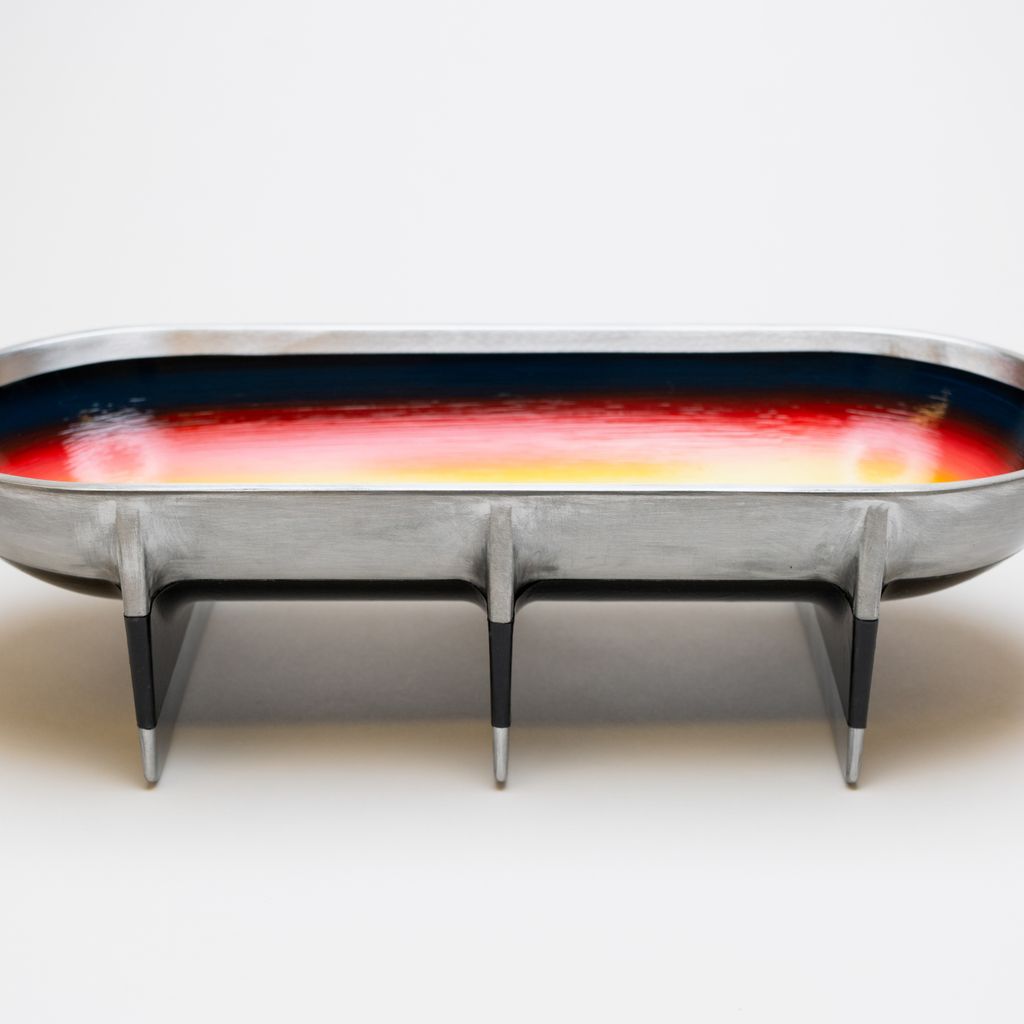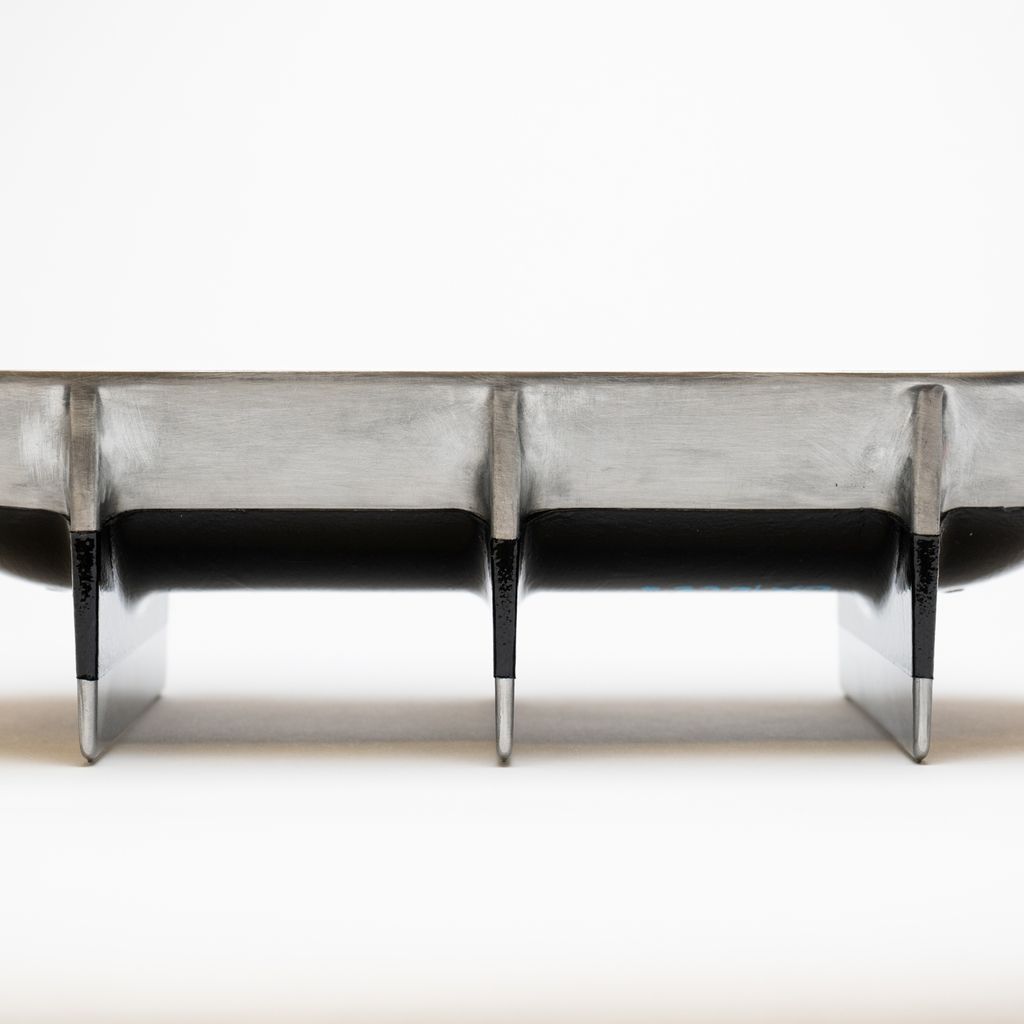 Erin.Garcia
Exedra Fantasma #2
---
Place as a centerpiece on your favorite table or enjoy in the kitchen as a special fruit bowl.
The die cast aluminum Standing Bowl is elevated off the table surface by its architecturally inspired planar legs. Each bowl is polished aluminum that is intentionally left unfinished so that it will naturally develop a patina with time and touch.
This particular piece was hand-painted by Erin Garcia himself and features unique color blending.
Condition
New
Color
Multi
Material
Die Cast Aluminum
Size
15 x 6 x 4 in
Measurements
Width: 15 in
Depth: 6 in
Height: 4 in
---
Associated Experience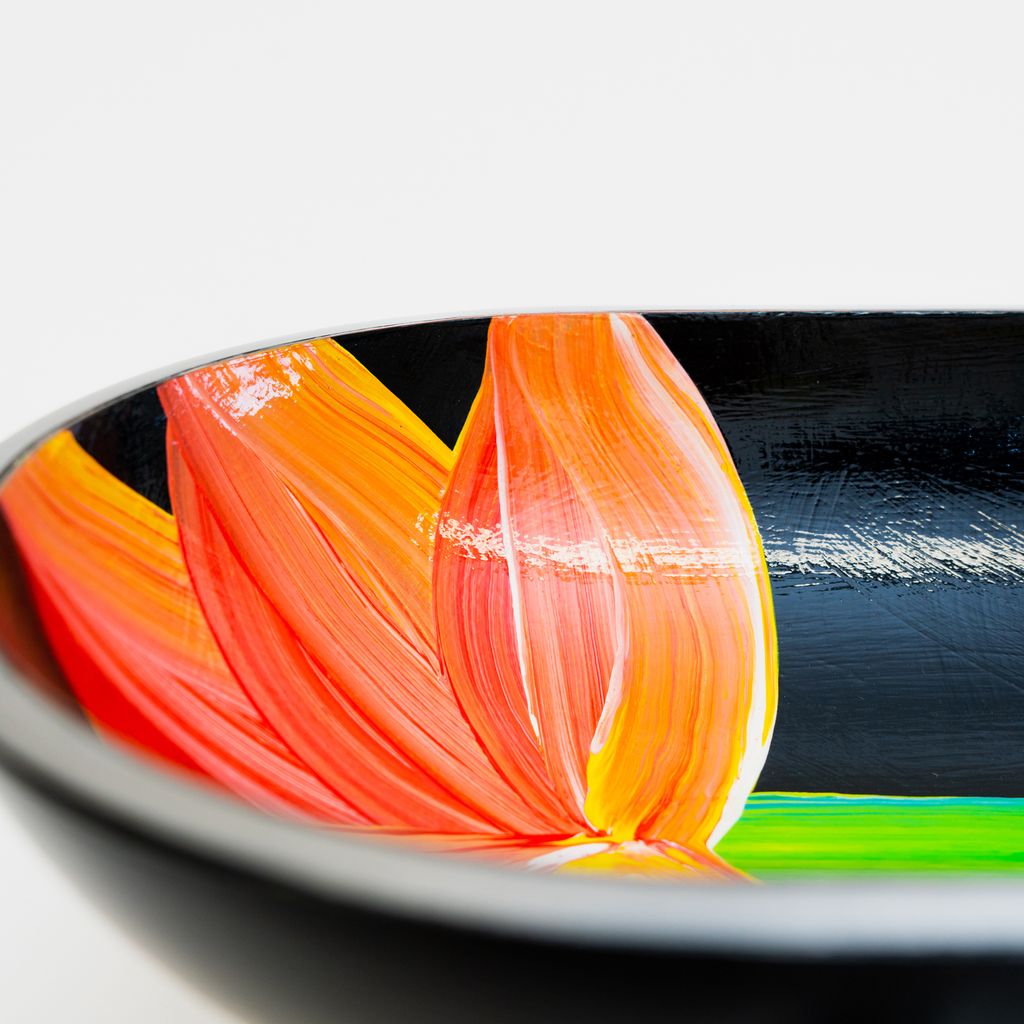 Erin Garcia x FS Objects